Boris Johnson live news: Latest updates as Labor on track to by-election defeat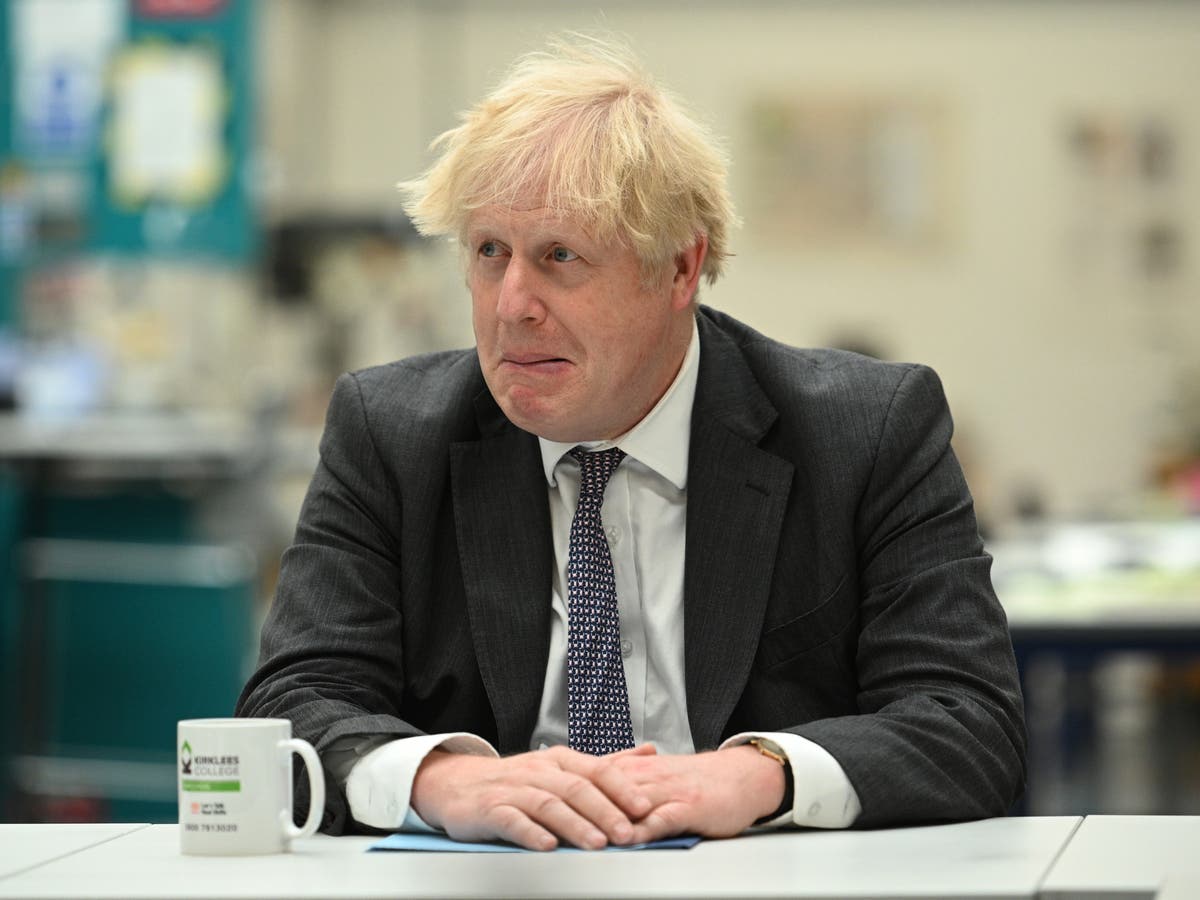 Boris Johnson tells planning critics they are wrong despite humiliation of byelection
The government received a "wake-up call" from voters in the Chesham and Amersham by-elections, the Tories co-chair said.
Amanda Milling said voters' concerns over planning reforms and HS2 were "highly clear" after the party's loss to the Liberal Democrats.
Boris Johnson has been warned that more 'Blue Wall' seats could be at risk following Thursday's historic victory for the Lib Dems.
Senior conservatives say the prime minister must change course or face more defeats in the southern seats, with a warning that the Lib Dems could become the "natural party for the home counties."
Former Cabinet ministers are among worried Tories calling on the PM to accept the danger of his 'blue wall' collapsing – in a 'mirror image' of Labor's predicament in the north.
1624112030
Opinion: appeals to courts to restrict their powers are deeply troubling
There is much to be learned from the Lord Chancellor's thoughtful speech at the UCL Constitutional Reform Program Conference on June 17th … but for any Lord Chancellor to suggest that the courts "read too much in the rule of law "is perhaps surprising, writes Sir Jonathan Jones KCB QC (Hon).
Learn more about the former Treasury prosecutor below:
Chiara GiordanoJune 19, 2021 3:13 PM
1624109775
Opinion: Extending the eviction ban is a cheap trick – UK businesses need real support
Offering a prolonged eviction ban in a bid to dampen the fury in the hospitality industry is an interesting trick, some would say cheap, because it's a concession that no longer puts the skin of the Treasury in the game, writes our chief commentator..
Learn more about it from James moore below:
Chiara GiordanoJune 19, 2021 2:36 PM
1624107986
Give all workers the right to work from home after Covid, according to Labor
All employees should have the right to work from home after the end of the Covid-19 pandemic, the Labor Party said.
The party's shadow secretary for employment rights, Angela Rayner, said the government should introduce a "default presumption" that flexible working would be permitted by law.
Our political correspondent Jon stone has more on this story below:
Chiara GiordanoJune 19, 2021 2:06 PM
1624106330
Royal British Legion responds to reports it "will stop selling poppies in EU due to Brexit"
The Royal British Legion (RBL) has issued a statement saying post-Brexit regulations will only affect sales to the EU from its online poppy shop and will not impact the distribution of poppies to RBL members in Europe for commemoration activities.
It comes amid reports that the charity has sent an email to its supporters saying it will have to "cease sales to customers in EU countries" for the foreseeable future until the Brexit legislation be revised.
A spokesperson for the RBL said: "The distribution of paper poppies by the RBL to the EU is not affected by the UK's exit from the European Union.
"Goods sold through our Poppy online store to EU customers will be subject to the local rate of VAT and customs charges from July 1.
"These costs are often higher than the value of the goods themselves and passing them on to customers is unreasonable. Therefore, we unfortunately stop selling to customers in EU countries until this legislation be revised. "
Chiara GiordanoJune 19, 2021 1:38 PM
1624105206
Community divisions stoked by outsiders in Batley by-election, says Jo Cox's sister
Campaigning in Batley, Kim Leadbeater, sister of assassinated MP Jo Cox, spoke out against candidates who would only "cause problems for our community" in what appeared to be a blow to rival George Galloway.
Here, she talks exclusively with our correspondent from the north of England Colin Drury:
Chiara GiordanoJune 19, 2021 1:20 PM
1624104034
Former government legal chief slams Justice Secretary for claiming judges are becoming politicized
The former head of the government's legal department denounced the justice secretary for suggesting that judges were becoming "politicians by proxy".
Jonathan Jones, who resigned in response to ministers' plans to break international Brexit law, said Robert Buckland's recent comments on the need for a new balance in rule of law were "surprising" .
Read our exclusive report from Kate devlin and Jon stone:
Chiara GiordanoJune 19, 2021 1:00 PM
1624102235
Labor "on their way to more electoral humiliation"
Keir Starmer is on course for another electoral coup in the Batley and Spen by-elections next month, according to a new constituency poll.
New poll on 'red wall' siege released by Survation found Tories winning West Yorkshire constituency with 47% of the vote
Political correspondent Jon Stone takes a look at what lies ahead in next month's vote.
Alastair JamiesonJune 19, 2021 12:30 PM
1624099854
Chelsea Flower Show will feature a garden with a 'strong political message'
The Chelsea Flower Show will feature a garden with a "strong political message" this year that the designers hope to get government attention.
The plot of the Royal Horticultural Society will aim to highlight how gardening can play a role in tackling climate change ahead of the United Nations climate summit (Cop26).
My colleague Joanna taylor explain more here:
Chiara GiordanoJune 19, 2021 11:50
1624098054
Andrew Lloyd Webber rejects Boris Johnson's offer of help for Cinderella
Andrew Lloyd Webber has rejected Boris Johnson's offer to include his musical Cinderella in a pilot program of live events.
Earlier this week, the Prime Minister said he was in talks with Lord Lloyd-Webber about including the West End show in the program, saying he would "do everything in our power to be useful ".
Lord Lloyd-Webber was criticized by a government source after rejecting the offer on Friday.
Read more on this story below:
Chiara GiordanoJune 19, 2021 11:20 AM
1624096854
Businessman jailed for a year for 'vile' threats against MPs who criticized Brexit
A businessman who sent death threats to MPs in a series of emails warning them not to block Brexit has been jailed for 12 months.
Paul Ritchie, 35, has targeted more than a dozen different politicians, including former House of Commons Speaker John Bercow, former Labor leader Jeremy Corbyn, former Home Secretary Amber Rudd and the 'current Lib Dem chief Ed Davey.
My colleague Peter Stubley has the full story here:
Chiara GiordanoJune 19, 2021 11:00 AM